Anarchy Trucker
Gold
Or 4 Payments of $12.48 with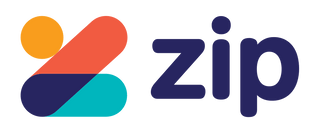 Our Ratbag Records collection is inspired by our love for music and the bands that play a part in building culture. Music is a big part of our daily lives; whether it be jamming out in the car on the way to work or seeing one of our favourite bands play live. It's something that adds a bit of spice to our life and allows us to escape the mundane.

This collection is our ode to promoting and supporting Aussie bands that continue to create and expand arts and culture this Aus music month.

About Ratbag Records -

In 2017 Aussie band, Dune Rats, were living the dream - running around the world, playing shows and festivals, releasing music and having an absolute ball. They had a record deal, and an amazing team that supported their every move (well most of them anyway 😊).
Dunies really wanted to share love and help emerging acts they were hyped on to get a leg up in the madness that is the music biz. And so Ratbag Records was born, with the aim to giving young bands and artists access to funding and resources help them build their careers.
The first signing was good mates, Skegss, who were just starting out.. now they are touring sold out shows around the globe! The roster continued to grow with the help of label home BMG and now includes Skegss, Gooch Palms, Pandamic, Totty and Denmark punk band Molly with more on the way.
SKU - M-12-31-11
Please select a size before adding to cart.
Australia
Delivery to capital cities can be next day, depending on dispatch location. Some orders will ship from Mr Simple retail stores. Most orders ship from Melbourne, Australia using Auspost or StarTrack Couriers. Delivery to regional areas is 1 - 5 days, after dispatch


Flat Rate Shipping - $12.00 for orders under $99.00
Express Shipping - $12.00
Large Items - Flat Rate $60, please contact us for a quote if required
PO BOXES & Parcel Lockers
Express Post is unavailable for delivery to PO Boxes & Parcel Lockers. Your order will be sent with standard post.
International
Notice
When shipping to international addresses, you will be responsible for import duties, fees and taxes upon delivery of your international order. This charge is determined by your local customs authority. We suggest contacting your local customs office for additional information on these charges. Please note that transit times indicated, and are not necessarily guaranteed.
International Rejection Notices
Please note: International packages that are refused or abandoned will not be eligible for any type of reimbursement or reshipment.
New Zealand
Orders will ship from Mr Simple retail stores or our Melbourne warehouse via Auspost or DHL, Delivery to regional areas is 1 - 5 days

Standard Shipping: +9 days
$15.00 for orders under $149.00
Express: 3-5 Business Days
$30 AUD 
All other countries
Most orders ship from Melbourne, Some orders will ship from Mr Simple retail stores. 
Standard Shipping: +12 days
$25.00 for orders under $199.00 AUD
Express: 5-9 Business Days
$40 AUD 
How long 'til you ship my order?
We're usually up with the sun. Get your order in before XPM AEST, and we'll ship the same day. We're also human, so during peak times, please add up to X-Y business days.

Where does my order ship from?
All orders are shipped from our warehouse in XYZ, Australia. You get tracking information once your order enters the big wide world. If you're having problems tracking your package, let us know and our carrier pigeons will help locate it.

Does Mr Simple have a real shop?
Yes, view our stores

I have a question, what should I do?
Get in touch! Contact Mr Simple here— we're within cooee (AM to 5PM AEST.
Story
In 2003 we opened a shop at 245 Brunswick Street Fitzroy called The Lab Store.
From The Lab the concept of Mr Simple was born. As we looked for clothing that didn't have prominent logos and was rooted in a classic style we decided to make our own.

In 2007 we started making tees, sweats and chinos for the store and supplied some wholesale accounts and that was the beginning of Mr Simple.

245 Brunswick St Fitzroy was a Mr Simple shop for many years, if you look above the doorway you'll see the original Lab Store sign that reminds us of where we began.

We are focused on becoming a responsible company.

This means the people that make our products, where the materials come from and the company culture that supports it all.

Thanks to everyone over the years that has helped us and purchased Mr Simple.

It feels like we've only just begun and we hope you enjoy the journey as much as we are.

Thanks,

Mr Simple.